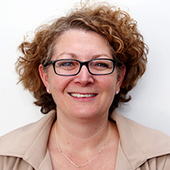 Doctor Jacqui Richmond
Head, Training & Education Working Group
Jacqui Richmond commenced working as a hepatology nurse in 1998 at St. Vincent's Hospital, Melbourne. She completed a MPH (Deakin University) in 2000 and a PhD in 2006 at the University of Melbourne. Jacqui undertook postdoctoral research at Duke University, Durham, North Carolina in 2007-2008. Jacqui was awarded a National Health and Medical Research Council (NHMRC) Translation of Research into Practice (TRIP) Fellowship, commencing in 2015; based between La Trobe University and Melbourne Health. The project aims to address the gap between optimal and current management of chronic hepatitis B through the development and implementation of a nurse-led model of care in a high hepatitis B prevalence area of Melbourne. This service will complement existing services, build capacity in the sector, and specifically target the need for improved screening, follow up and management of this vulnerable group of patients.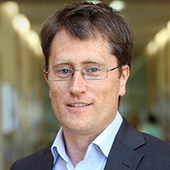 Doctor Joe Doyle
Research & Evaluation Working Group Head
Joseph is a physician and researcher with a particular interest in the epidemiology, management and prevention of blood borne viruses (HIV, hepatitis C and hepatitis B). With a background in clinical medicine, Joseph specialised in infectious diseases at the Alfred where he works as a consultant physician. He completed his MPH at the London School of Hygiene and Tropical Medicine and his public health fellowship was undertaken at the Victorian Infectious Diseases Reference Laboratory and Burnet Institute. His PhD at Burnet and Monash School of Population Health was focused on the effectiveness of early hepatitis C treatment.